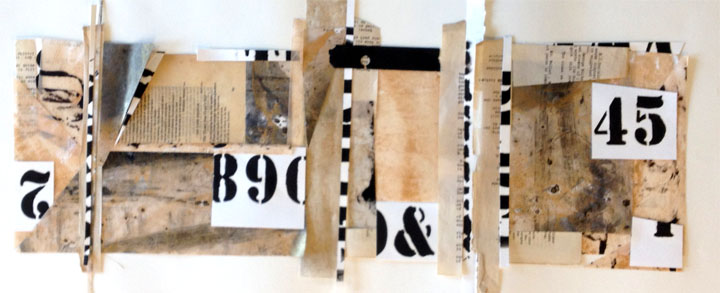 Offered through the Takoma Park Recreation Department, and now in its 17th year, Collage is a great collective work environment for novices and artists alike. Part color theory class, part exposure to fresh ideas about composition, it is a workshop, a critique group, and a place to generate, wrestle with, and nurture, visual ideas.
Participants can either cycle through the sequential 2-year (10 session) curriculum and work with a wide range of mixed media methods, materials, aspects of color and approaches to design, or drop in to specific classes to focus on a particular palette or design topic.
Experience the remarkable possibilities of paper, paint, and found materials! This class is held in the Takoma Park Community Center (address at the bottom of the page).
You may register on-line
here
.