In 2018:
Two of my encaustic works, Dovecote and Luminaries (below) were purchased by the Prince Georges County MD Arts and Cultural Heritage Division for their Permanent Collection this summer.
***
Eleven of my encaustic works on display in Washington Wax Works at Strathmore from May 2nd through June 10th 
Curators Tour: May 26th 1-2 PM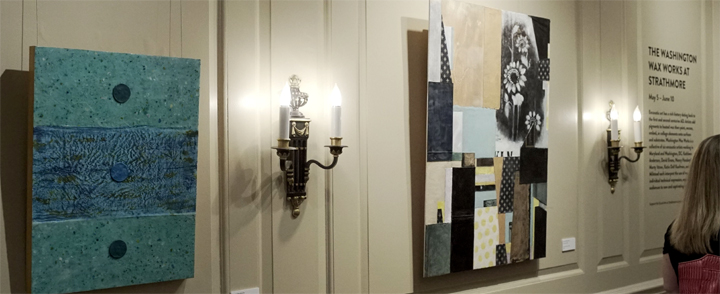 In 2017: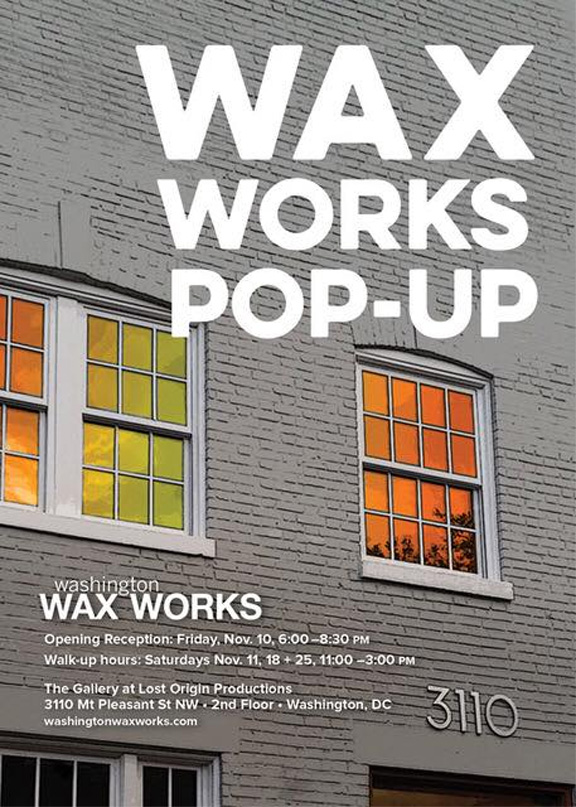 My recent encaustic monotypes on display  at Washington Wax Works Pop – up in Mount Pleasant, WDC
Nov 10- 25, 2017
***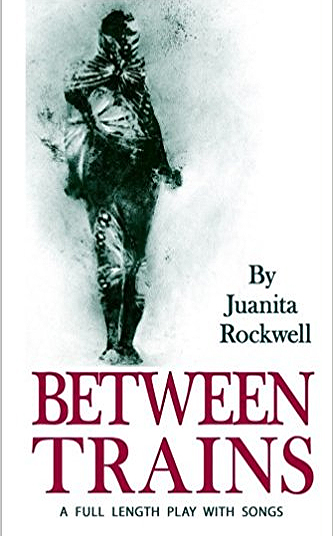 One of my drawings was featured on the cover of the play, "Between Trains", written by Juanita Rockwell
***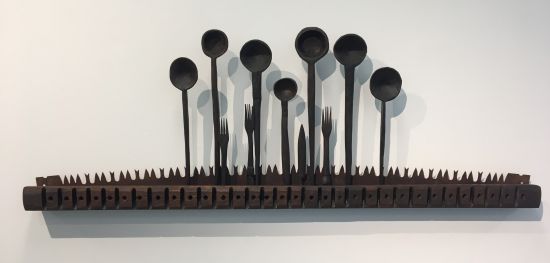 4 of my sculptural works were included in
Material-Object-Form
at the Brentwood Arts Exchange
***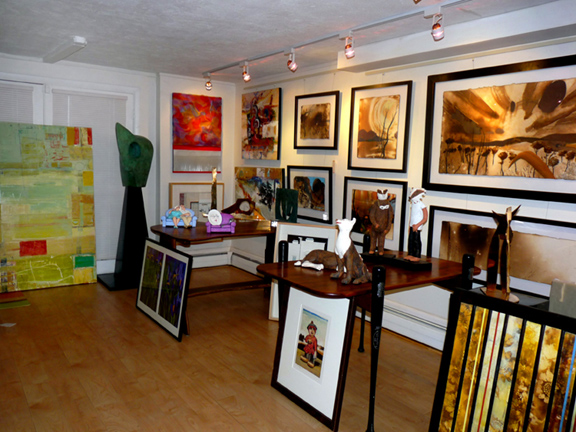 My work in Zenith Gallery's Anniversary Exhibit
39 Years: Rejuvenate with ART
 Zenith Gallery, Washington, DC
***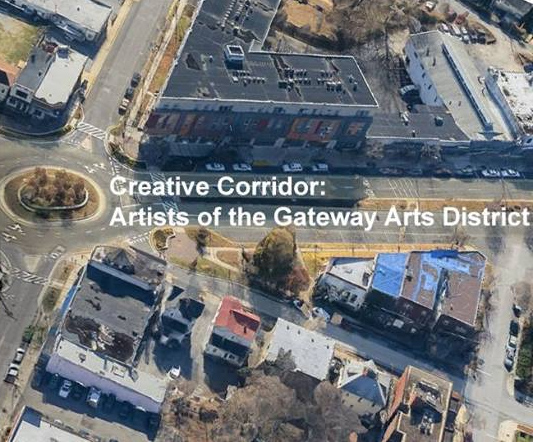 My work was part of the
Creative Corridor Exhibition
at Prince George's Community College's Marlboro Gallery
***

Washington Wax Works celebrating our exhibition
Heat + Light 
at  Studio Gallery, Washington, DC
Review by Mark Jenkins in the Washington Post
In 2016:
One of my assemblages was featured on the cover of the book, "Blood Too Bright", edited by my sister, Jerri Dell, a book of letters that are reminiscences of our grandfather, Floyd Dell, about Edna St Vincent Millay.
***
Thanks to a generous grant from the Montgomery County Arts and Humanities Council and the terrific help of photographer Mark Gulezian, graphic designer Marty Ittner and the on-line publisher Blurb, I was able to put out a catalog of my assemblage, shadowbox, and encaustic!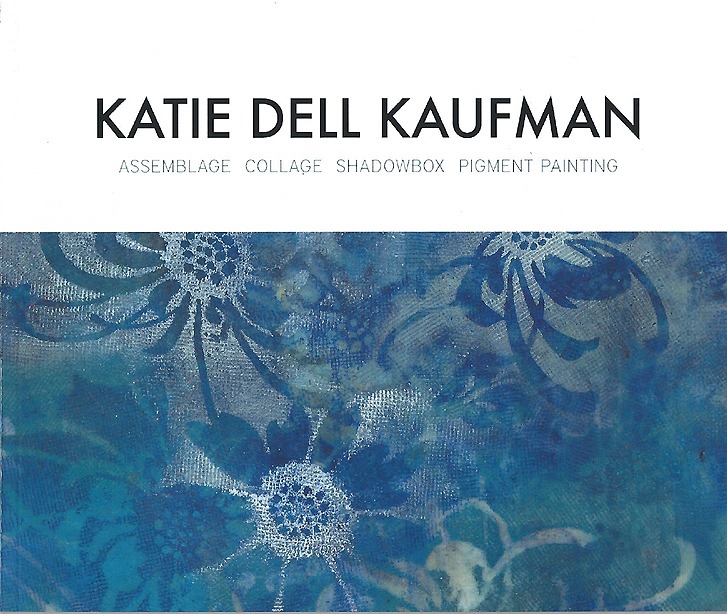 ---
***
My work in encaustic has been included in the book
Encaustic Art in the 21st Century by Schiffer Publishing.
Check out this great book, edited by Anne Lee and E. Ashley Rooney. 
  Foreword by Kim Bernard and and Afterward by Ellen Koment.
***
Washington DC Debut of Washington Wax Works
at the Arts Club of Washington!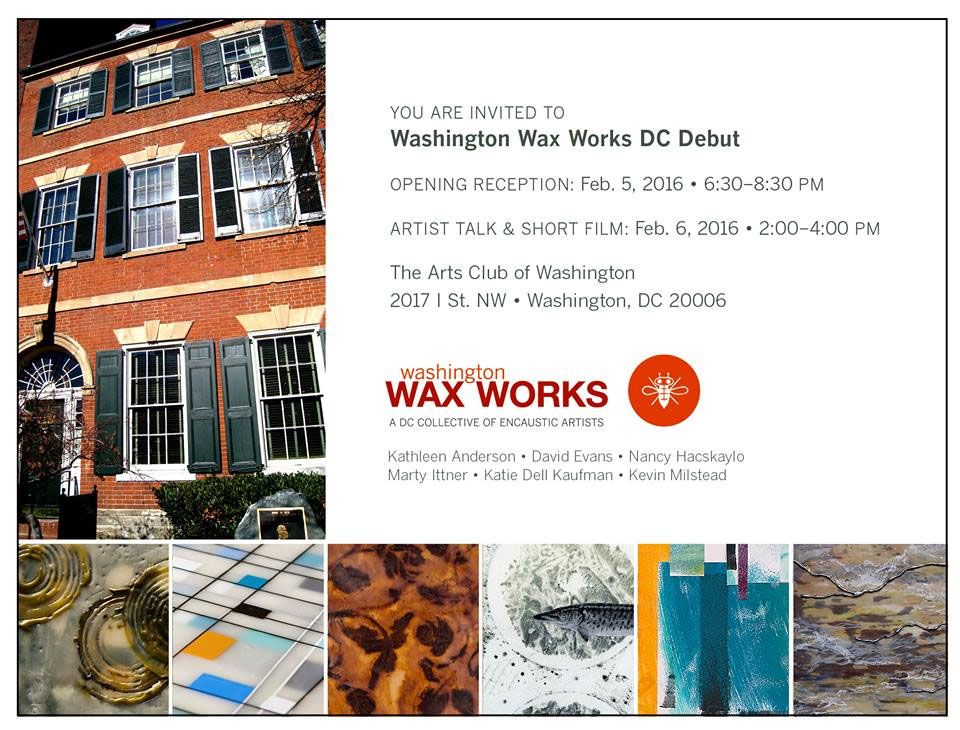 The opening reception is February 5th from 6:30 to 8:30 pm.
The artist talk & short film,
by David Evans and Alice Entertainment,
takes place the next day,
Saturday, Feb. 6, 2:00 – 4:00 pm.
The Arts Club is located in Foggy Bottom at the historic home
of President James Monroe at 2017 "I" Street, NW.
In 2015:
My article on encaustic and powdered pigment,
"Raising Dust" published in the winter edition of
Encaustic Arts online magazine
***
Native Species
A group exhibition of artists working in wood
at Black Rock Center for the Arts
Exhibit on View: September 16 – November 7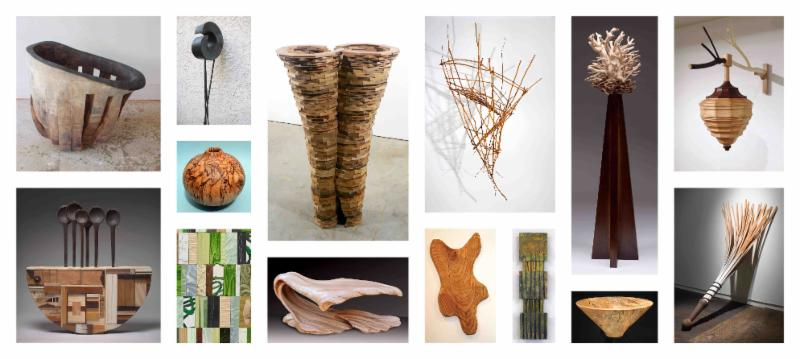 "Native Species"
features works by Foon Sham, Rachel Rotenberg, Julia Bloom, Evan Reed, Lynda Smith-Bugge, Christian Benefiel, Phil Brown, Katie Dell Kaufman, Jeffery Cooper, Ellen Hill, David Knopp, Lyndie Vantine, Hannah Wides, and David Fry. From fallen timbers, found limbs, reclaimed lumber, or repurposed items, they often combine various species of wood to build unique sculptural forms that manage to retain a connection to the source of their materials.
Reception on Saturday, September 19th from 3:00 to 5:00 pm.
***
LUMINOUS
From September 10- November 1, 2015 at the Galleries of Takoma Park Recreation Center in Takoma Park MD. 
Encaustic work by myself, Kevin Milstead, Kathy Anderson, Nancy Hacskaylo, David Evans and Marty Ittner and sculpture by Becky Borlan.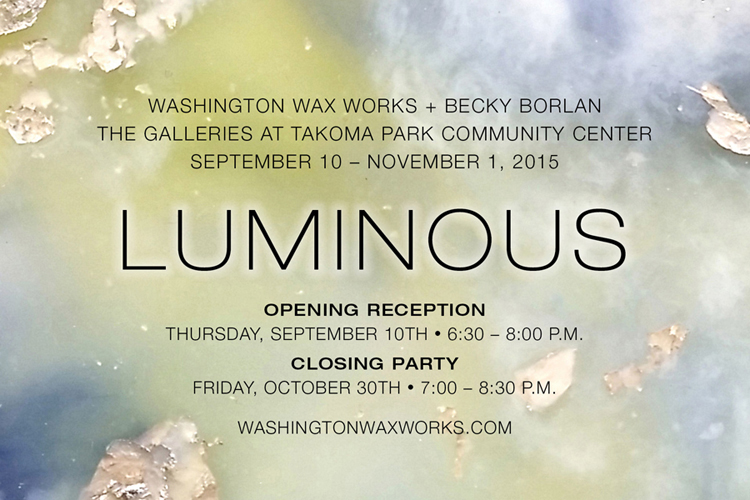 Closing Party on Friday, October 30th, 2015 from 7 -8:30 PM.
Work in this show was made possible in part by

***
ZENITH GALLERY
Zenith Gallery, in Collaboration with Ouvert Gallery
Ouvert Gallery, St. Michaels, MD
***
RECLAIMED |
RETOLD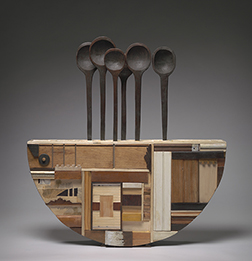 A pop-up exhibition of six assemblage artists who collect and combine found objects to create new artwork
April 3 – 25, 2015
Hours:
First Friday, April 3, 6 – 9 pm,
Saturdays, 12 – 4 pm,
and by appointment
Opening Reception: April 3, 6 – 9 pm
6 East Broad Street
Richmond, VA 23219
In 2014:
One of my shadowboxes was featured on the cover of the book
by Shivaun Woolfson, "Holocaust Legacy in Post Soviet
Lithuania", that presents the history and experiences of
a group of elderly Holocaust survivors in modern day Vilius.

The research that went into the book  became the basis of
the Surviving History exhibition I was part of in 2010.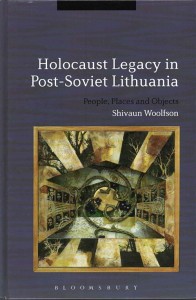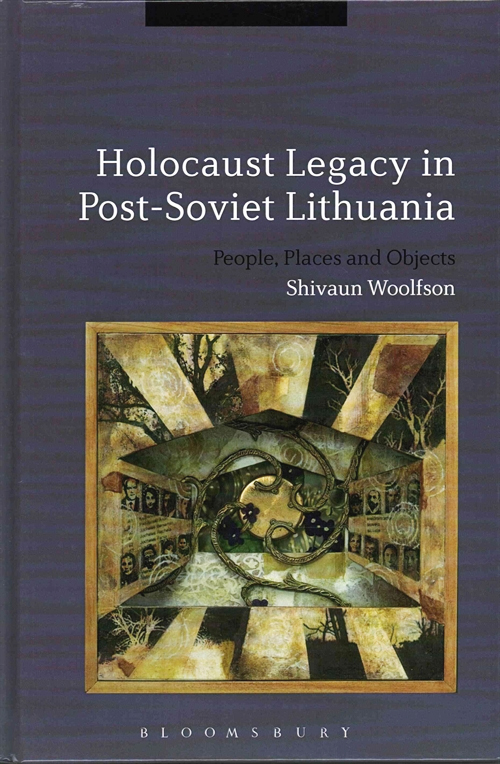 The interdisciplinary traveling show traveled to Vilnius,
in Lithuania, Durban and Johannesburg in South Africa
and now resides in Great Britain where it is part of the
collection of Living Imprint in London.
***
At Zenith Gallery
36th Years on a Creative Journey
Featuring the Painting, Sculpture & Mixed Media Art of Zenith Gallery Artists
Show Dates March 7th -April 26, 2014
1429 Iris St., NW Washington, DC 20012-1409
***
Zenith Gallery at 1111 Pennsylvania Avenue Sculpture Space, Washington, DC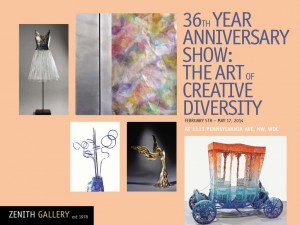 Show Dates: Feb 5th through May 17th 2014
***
At the Glenview Mansion Art Gallery, Rockville, MD: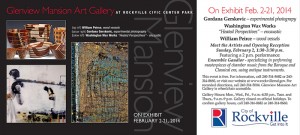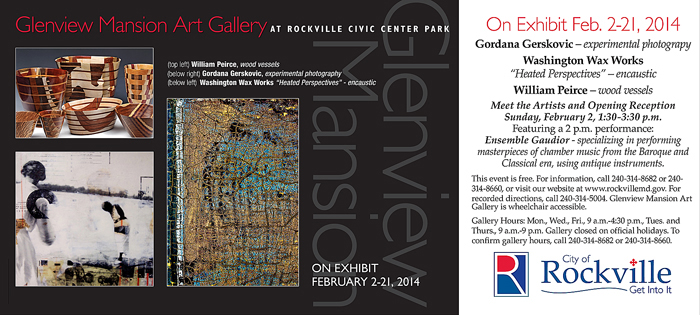 "Heated Perspectives"  February 2 – Feb 21st , 2014
Washington Wax Works, Kathy Anderson, Marty Ittner,
David Evans, Nancy Hacskalo, Kevin Milstead and Katie Dell Kaufman
Work in this show was made possible in part by

In 2013:
Work in this show was made possible in part by

***
"WAXY  BUILDUP"   May 11 – June 22nd, 2013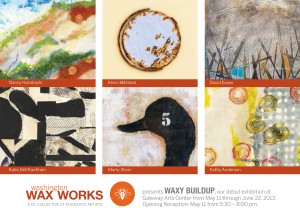 Washington Wax Works Debut Show
Including work by Kathy Anderson, Marty Ittner,
David Evans, Nancy Hacskalo, Kevin Milstead and Katie Dell Kaufman
at the 39th Street Corridor Exhibition Space,  Gateway CDC Art Center
in conjunction with the 2013 Gateway Arts District Open Studio Tour
***

Alchemical Vessels
Exhibition and Fundraiser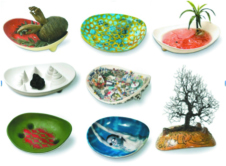 ***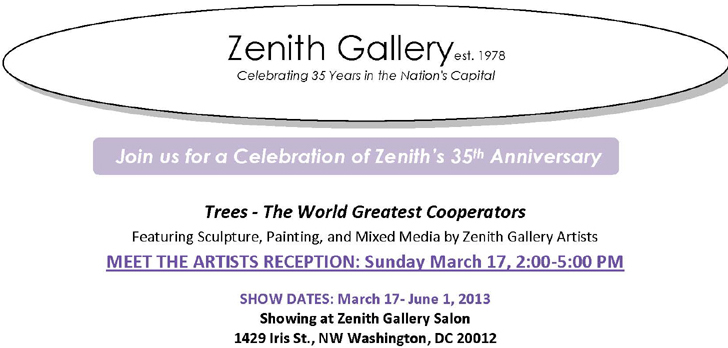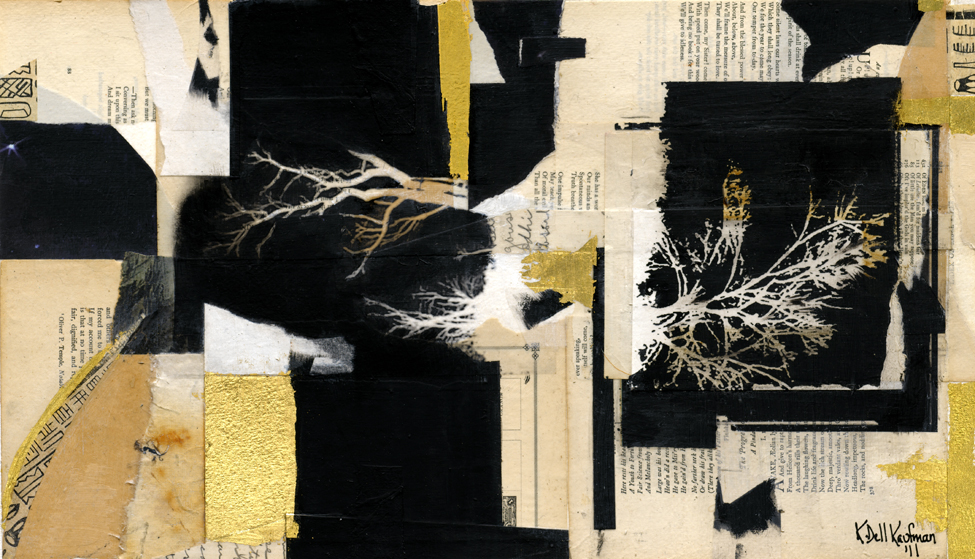 In 2012:
My  piece "Volunteers"  —  in the Home & Design Source Book, page 98/99. One of the editors nine top picks for wall sculpture.
***
The Art of Heat: Fused Glass and Encaustic Wax at Gallery Har Shalom in Potomac, MD.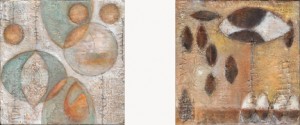 Memory Palace Encaustic        Zephyr Encaustic Collage
In this exhibit my work will be showcased with two other encaustic artists and two glass artists. The opening will be from 11AM to 1PM September 9th, 2012. Har Shalom Synagogue is at 11510 Falls Road  Potomac, MD.  The show will run from August 30 through October 31, 2012.
***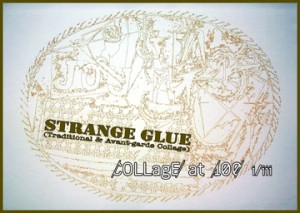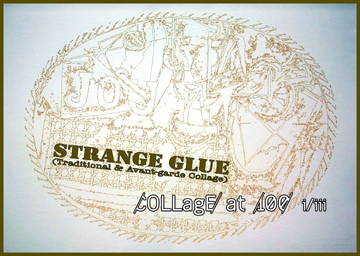 My work "Future Perfect" will be featured in the online exhibition associated with Strange Glue – Collage at 100, a centennial exhibition of  Collage curated by Todd Bartel of the Thompson Gallery/ the Cambridge School of Weston, MA (link to come)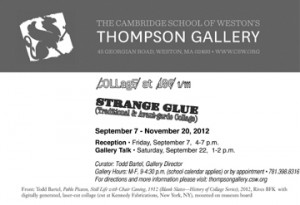 ***
"In Loving Memory 34th Anniversary Exhibition" An exhibition to honor the life and work of Judith Keyserling
Reception for the artists
 March 17th from 4-8PM
at the Zenith Gallery Salon
at 1429 Iris Street, WDC, 20012.
The show will be up March 17 – April 28, 2012.

 ***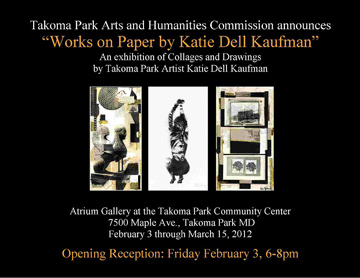 A solo show of my Collages and Drawings in the Atrium Gallery of the Takoma Park Community Center  February 3 – Mar 15 2012
In 2011: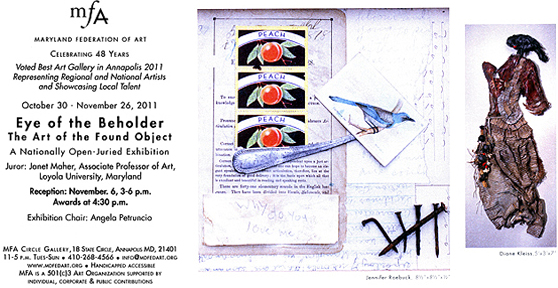 ***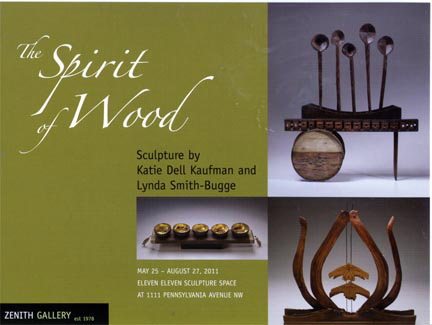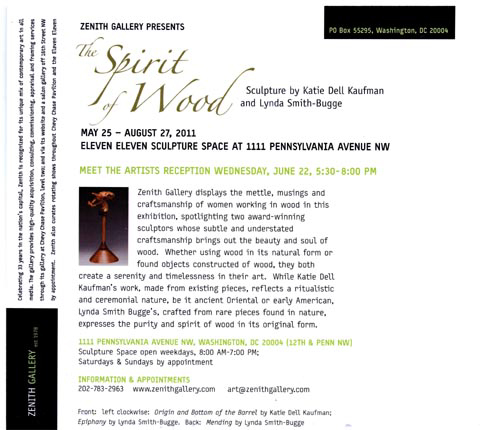 ***
Wax in Motion
National Juried Encaustic Exhibition  June 3, 2011
7 to 9pm
15 selected artists
Bowersock Gallery
373 Commercial Street
Provincetown, MA 02657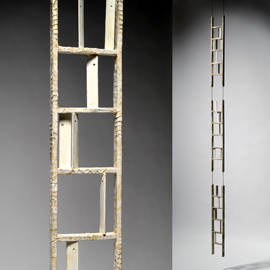 ***